If you are having an outdoor wedding reception, you are going to need a tent. Choosing the right one, though, can seem like a daunting task, and they can be so expensive that you want to avoid making a costly error. Here are some of the key things to keep in mind when ordering your wedding tent.
The first is the size of your location. You can only fit so much tent into any given spot, and you need to be sure to allow adequate room around the perimeter of the tent as well. If you are getting married at a venue that frequently hosts tented receptions, then it should be no problem for you to find out what size tent will fit the space. However, if you are having a wedding in your backyard, it is a very good idea to get a couple of tent companies to come out to estimate how large a tent your yard will accommodate. As this will have a direct correlation on the number of guests you can have at your reception, be sure to get this piece of information before finalizing your guest list and issuing invitations.
There are a variety of factors that will go into determining what size wedding tent you will need. One of these is the type of reception that you are planning. If you are having a swanky little cocktail affair where the bride is wearing a sexy sheath and dramatic bridal jewelry, you will need considerably less square footage per guest than the traditional type of seated dinner where the bride is wearing a big poufy bridal gown and opulent jewelry while the guests dance all night to a 20 piece orchestra. The space required for a buffet reception falls somewhere in the middle. To give you an idea, the same size tent might work for 80 guests for a formal dinner, 100 for a buffet, or up to 130 for a cocktail party.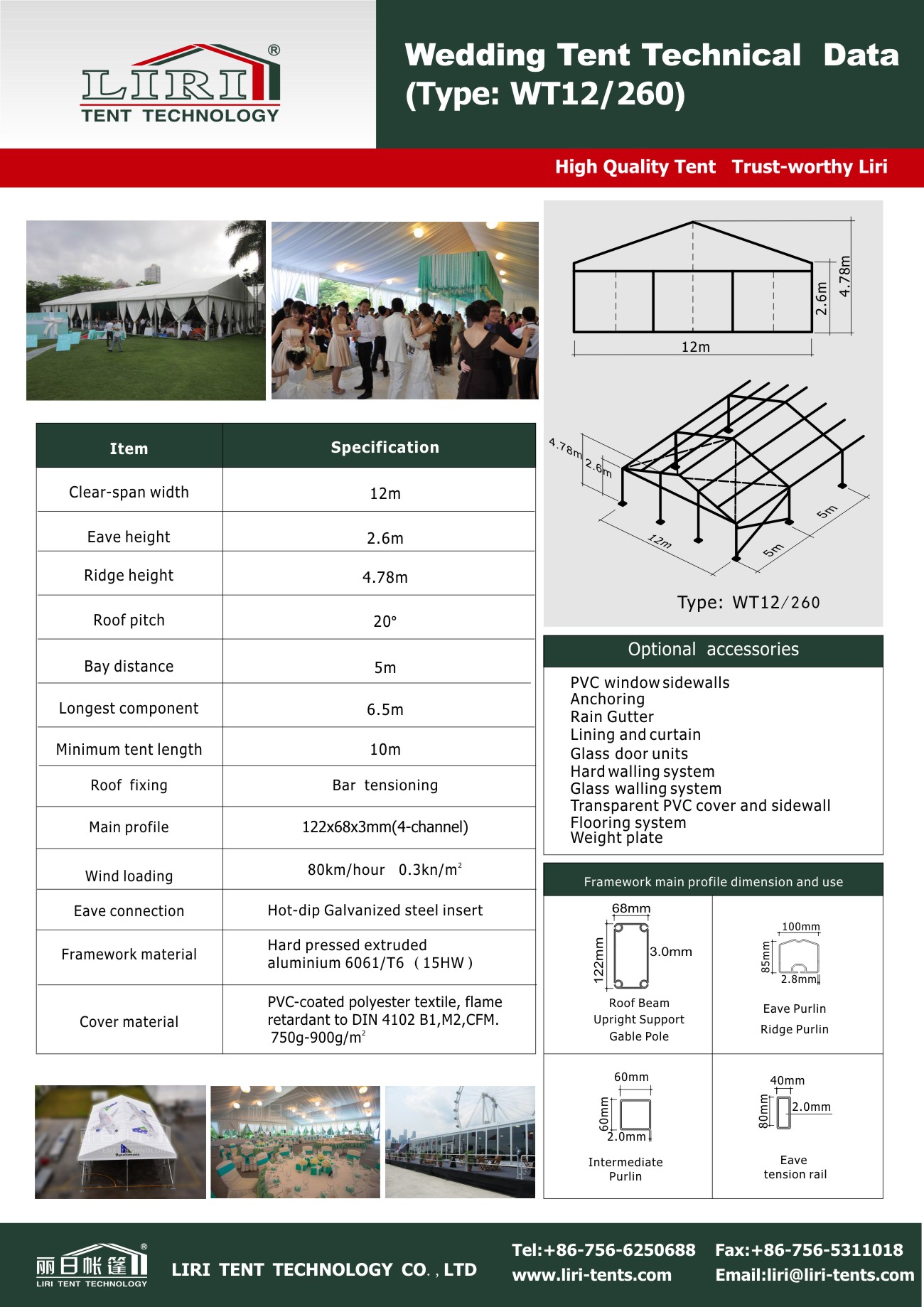 In addition to adequate space in your tent for the tables (round take up more room than rectangular ones, by the way), you will need to think about what else will be housed under your tent. A d.j. needs to be allotted around 200 square feet, you need around 5 square feet per guest on the dance floor, as well as space for buffet tables, the cake stand, and the bar. If there will be any cooking done on-site, it is best to have a separate catering tent, so be sure to keep that in mind too.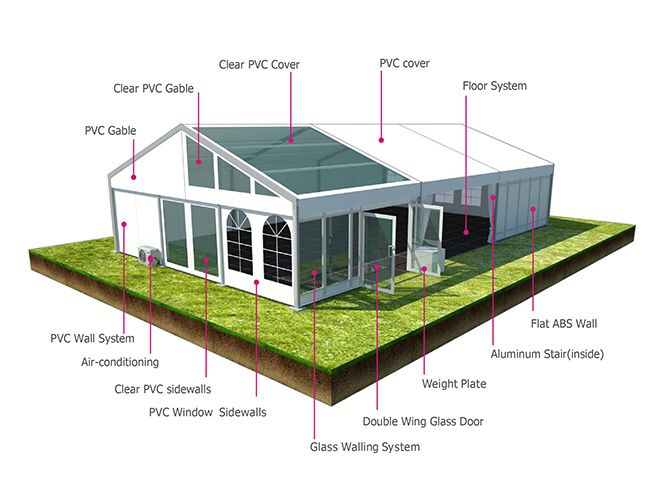 Beyond the basic tent, there are some additional things that you may need to rent. Most of them have to do with dealing with the weather. For instance, if there is any chance of chilly weather, then you should rent portable heaters (and make sure that there is enough room for them under the tent). A hard floor can be a very good investment, especially if you live in a place that gets a lot of rain. A tent with sides that can be rolled down in the event of rain is another possible upgrade that you may need.
Be sure to get estimates and referrals from several different tent companies. Also find out exactly what the price includes. If one company gives you a really lowball estimate, a little digging might reveal that their price does not include the set up and delivery fees, is for a ridiculously short amount of time, or that their tents are flimsier or shabbier than their competitors'. One other biggie is to confirm that the tent company has adequate insurance. I actually knew someone who attended a wedding at which gale force winds forced a tent to collapse, and guests were injured by flying debris. It is extremely rare, but it can happen, so that insurance is key.
Probably the most important thing when ordering your wedding tent is to choose a reliable and well-known company. Not only will you get the nicest tent and the most professional service, but many of those firms will also be able to help you with many of your other rentals, from tables to lighting to dishes, which will make your life much easier. When it comes to planning your wedding, the easier that you can make it on yourself the better!