Glass Tent & Wedding Tent with Glass Wall for Sale: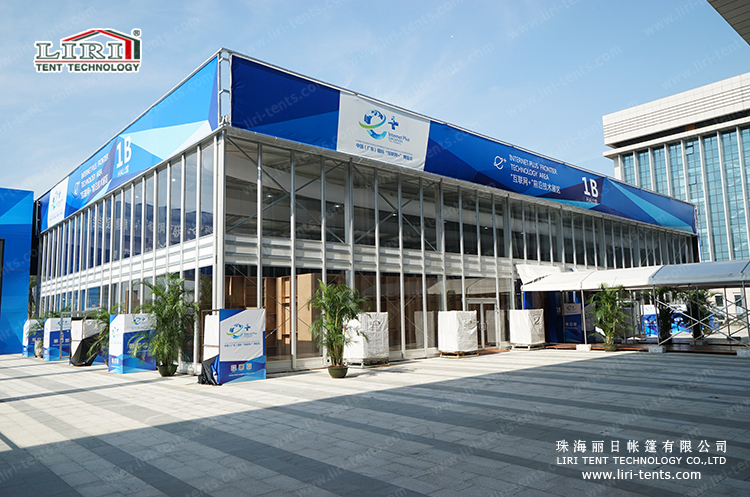 1.Largest aluminum tent manufacturer in China
My company Liri-tent is the Largest aluminum tent manufacturer in China with 18 years long history since 1997, also the top 3 in the world.Our factory covers 100,000㎡,including a 50,000㎡ building area.Our products have been exported throughout the world to over 98 countries. We can offer you thousands of different size and various style aluminum big tents which is popular used for wedding party and various business events. For more information, please feel free to enter www.liri-tents.com or www.liri-structures.com.
2.Our Tent Product in the world market
—permanent structure or mobile building for party event and international exhibition:
We can offer you our high quality big tent for your event,offer you big exhibition tent hall and conference tent hall.
The Wedding Tents for sale are available in clear span width of 6m, 8m, 10m, and 12m. The length of the wedding tent has no limit and can be increased or decreased by 5m bay distance. The side height is only 2.6m and Wind Loading is 80km/hr.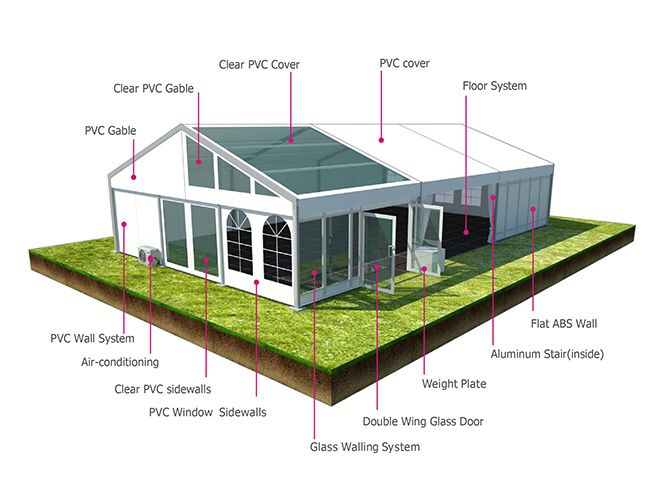 Materials:
-Roof Covers and side walls are 850g/m2 PVC-coated polyester textile flame retardant to DIN4102 B1,M2
-The PVC fabrics are available in block-out or translucent.
Frame:
-The components used for the upright support and roof beams) include a 4 channel 120x68x3mm hard extruded aluminum alloy.
Wedding Tent Accessories:
-Sidewalls with clear windows
-Ground anchors
-Weight plate
-Lining
-Door units
-Full clear covers and sidewalls
-Rain gutter system
Characteristics and Functions:
-They are durable and safe and all the tents are easy to assemble and disassemble.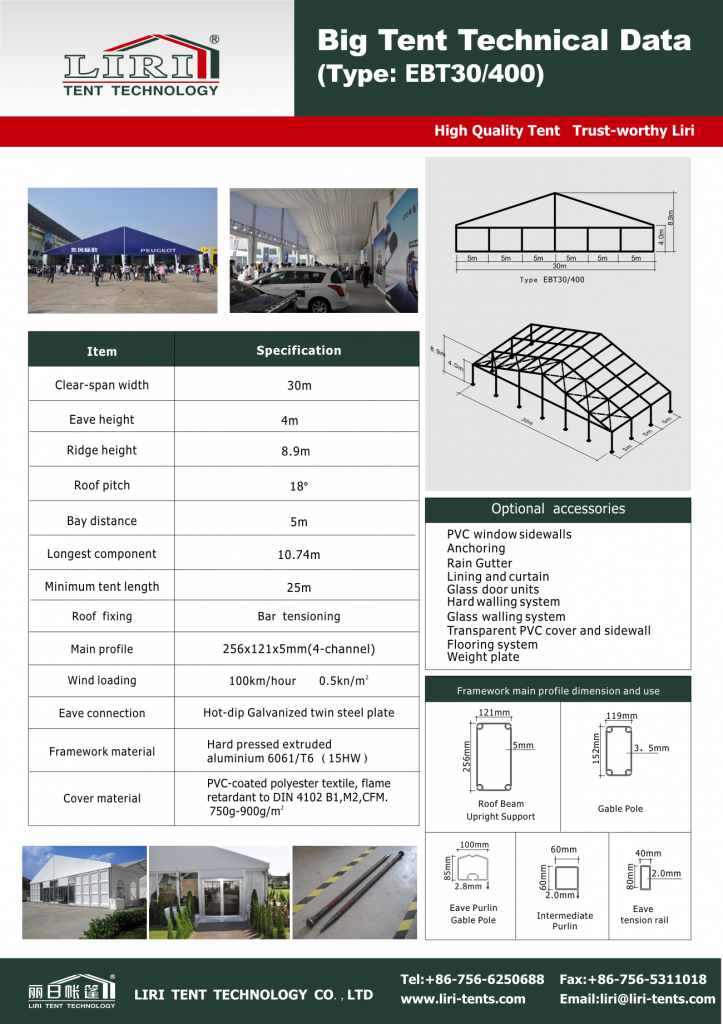 For More Information Please Contact ME!
Tent69@liri-tents.com
+86 18826216690