A marquee is a must for an outdoor event. It makes the event look grand and also lets you play hide and seek with the sun and the rain. A marquee is basically a tent with a beautiful sheet of fabric cascading over frames or poles and supported by ropes.
So what are the different occasions for which a marquee is used? Let's find out. Wedding party event tent.
– Birthday and private parties – The big 21, 18, and 50 deserve a grand celebration. Families love making a big deal about it and no stone is left unturned. If there are many guests, having a marquee on the lawn or at the club is just perfect for the occasion. You can be creative here with the color and style of the marquee and be extremely creative with the décor.
– Weddings – One of the main events where a marquee is needed. Every girl imagines her perfect wedding with the most beautiful marquee in the center of a sprawling lawn with all the people she loves. Wedding marquees are usually white, cream or beige. Most people prefer high pole tents. In this style, you will find poles running along with the tent which is used for floral decorations and lights.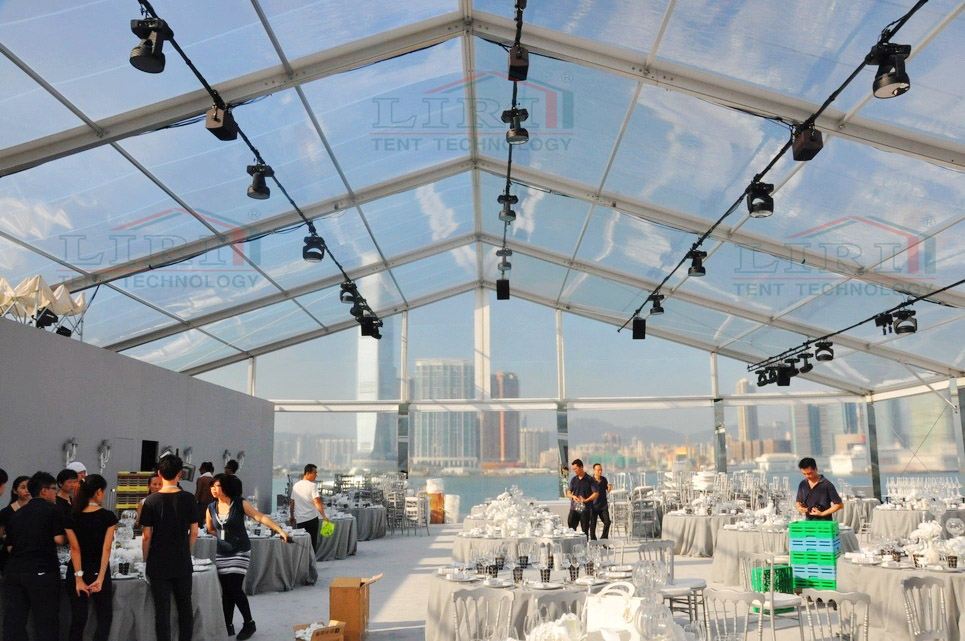 – Sporting events – Extremely popular in countries like England and Australia where you will find sprawling cricket grounds during sporting events. Marquees are hired for the players during tea and lunch. It's a great way to interact with the opposing team and sets the tone for the entire event. Sometimes smaller marquees are constructed for croquet matches and tea parties. You can actually see these marquees in old English movies as well with the men playing their games and women sitting in the shade of the marquee sipping on their lemonade and tea!
– Corporate Events – Corporate organizations host many lunches and dinners. To save costs, they usually have them on the same grounds as the office. That's when a marquee comes in to give a new look and feel to the office grounds. If the office has an award ceremony for the annual day, marquees come in handy to accommodate more people. During corporate training, marquees are installed for lunch and dinner, another great way to interact with all your colleagues.
You will also see marquees for small fairs, carnivals, summer and winter balls. Marquees are also needed for school homecomings and prom.
For more information on marquee hire in Melbourne, you can visit our site where you can also get all the information you need on event hire equipment and decorations.
Contact Us
Company Name: Zhuhai Liri Tent Technology Co., Ltd.
Sales: Debbie Lee
Tel: +86-756-6250688 Fax: +86-756-5311018
Company main website: http://en.liri-tents.com www.liri-structures.com
Mobile: +86-139 2691 1819 ( what's app or WeChat ) or +86-158 1945 2034
Skype: liritent2
How Practical is a Garden Wedding?