100% Space Use Two Floor Tent For 1000 Seater Wedding Event Party
Double Decker is two story clear span structure. It is a revolutionary breakthrough of the regular tent, which allows 200% usage of the ground. At the same time enables the division of multi-function easily of the interior space. From the upper level; of the structure, a wide view is provided. It is good choice for VIP lounge, movable office, luxury events, and so on.
Our double decker two floor tent can be in different size, from 10m to40m on the width and length is no limit.That means you can arrange your wedding event party for a small one like 100 people and also chasing for a 1000 people seateror even much more bigwedding event party.
Two floor double decker tent can be in 100% space use, it can be a permanent structure for wedding party, you can make it as event business building here. Also our two floor tent can be reset in other place for a movable option. Double decker tent is your choice for a Luxury, useful, and unique idea.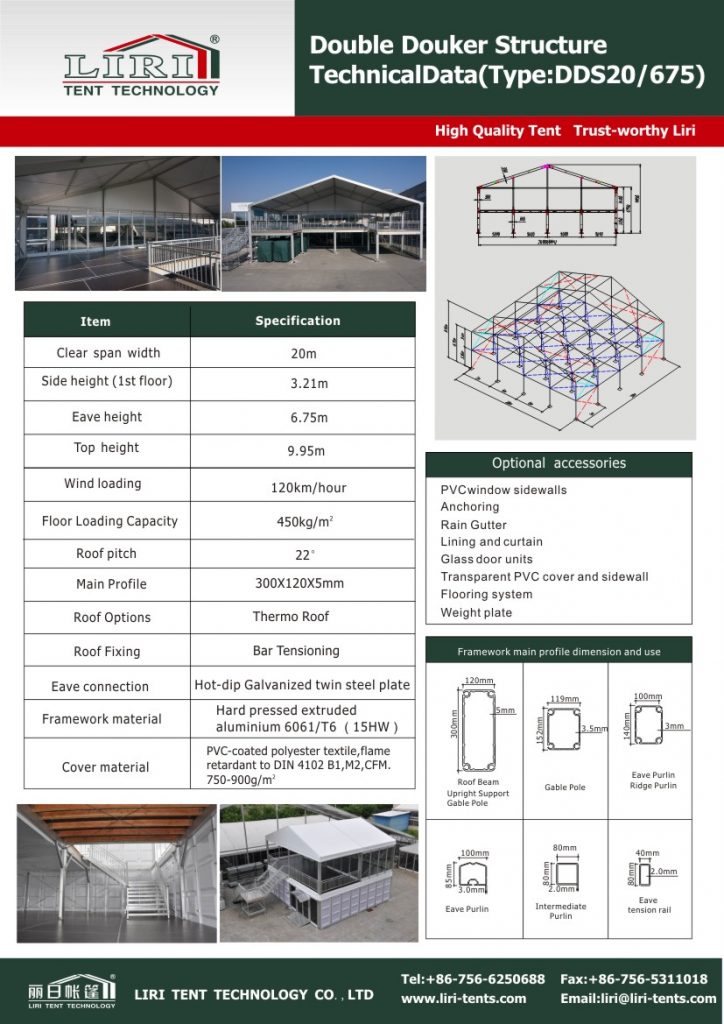 This product has obtained national patent, patent number: ZL201520433483.4
For more information please contact us!