Liri tent's wedding tents are extremely versatile and are ideal for any party from backyard weddings to royal weddings. Our beautiful and durable wedding tents will impact the bottom line of your wedding ceremony. Our unique designed glamorous party tent with sculpted high quality decoration creates an attention-getting silhouette… The wedding tent is easy to install, lighter to transport and has less stakes to pound. Ease, durability, and aesthetics are combined in the design of our wedding tent.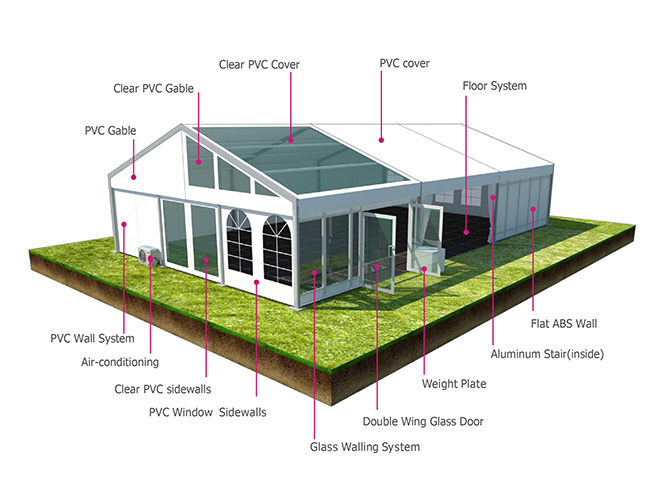 This is a kind of fabric structure designed with performance, flexibility, and affordability in mind. It has a wide variety of uses and has been featured internationally at high-profile venues.
You'll impress everyone with the architectural beauty. This wedding party tent is very stylish, heavy-duty, and durable. They come in a range of sizes and colors.  Fast to set up and can withstand the hush weather.