Nowadays, people love to arrange party for weddings tents away from the church. And for popular options like garden weddings etc, people prefer acquiring the assistance of a professional wedding tent rental expert.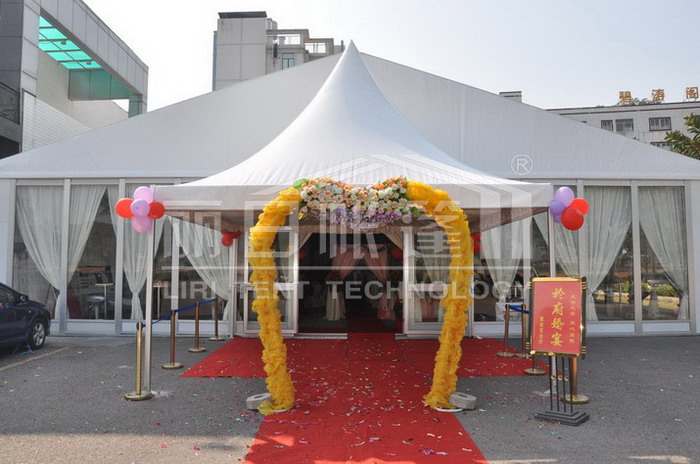 wedding tents
As there are numerous companies in the marketplace that has been serving individuals with a lot of competitive attributes, it becomes important to make a fair comparison among them.
We will come to know more about the reasons why one should hire the right party tent, rental expert. Please go through the discussed points below:
The right value for money
As arranging a wedding party requires spending money on a lot of service options including tenting, LED stage lighting, decoration setup, high-level staging, and much more.
Here, by hiring a professional solution provider, the person can be assured of the quality of products and services and that too as per the explained budget for the services. The clients can relax and enjoy the party without thinking about any of the concerns related to the party arrangements.
Right options of services
A lot of options for tents, lighting, and staging are available whose selection can be confusing for anyone. Here, the right service expert can help in identifying the actual service requirements. If it is to arrange a large wedding, the experts always consider hexagonal tents that can add more function and space to the events.
Right wedding setup
Other than audio-visual services, tenting, and staging, the wedding setup is the most important concern of experts. And for the client's satisfaction, a service provider always take into account all available options they have for wedding setups like drapery, d©cor, linens, chairs cover, catering equipment, flowers, centerpieces, and much more.
Indian Wedding and Royal Tents
Contact Us
Company Name: Zhuhai Liri Tent Technology Co.,Ltd.
Sales: Debbie Lee
Tel: +86-756-6250688 Fax: +86-756-5311018
Company main website: http://www.liri-tents.com / www.liri-structures.com
Mobile: +86-139 2691 1819 ( what's app or wechat ) or +86-158 1945 2034
Skype: liritent2