Geodesic Dome Tent been called "the most spacious, lightest, most effective design", which isa rigid and stable structure.
Liri Tent provides event domes, geodesic domes with limitless possibilities for creating a unique environment for many uses. We produce Diameter from 8m to 40m aluminum dooms in a variety of styles. also, we provide custom designs to make your domes outstanding and make your event memorable. Our geodesic domes have been applied on many occasions like fashion shows, live shows, product launches, and outdoor campaigns.
The roof cover adopts PVC fabric. The structure sizes are 8m, 10m, 15m, 20m, 25m, 30m, 40m.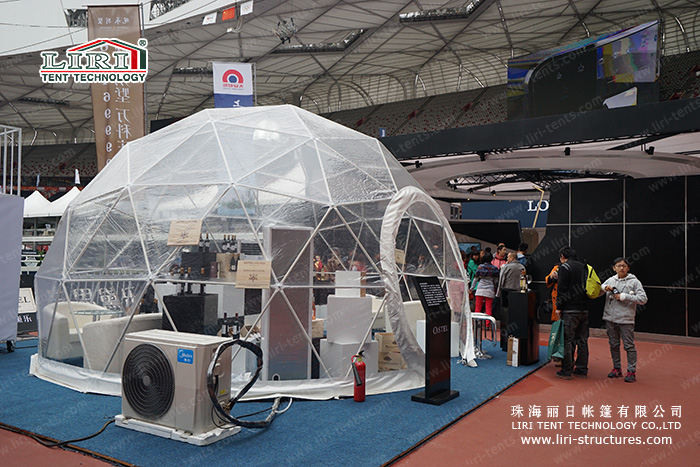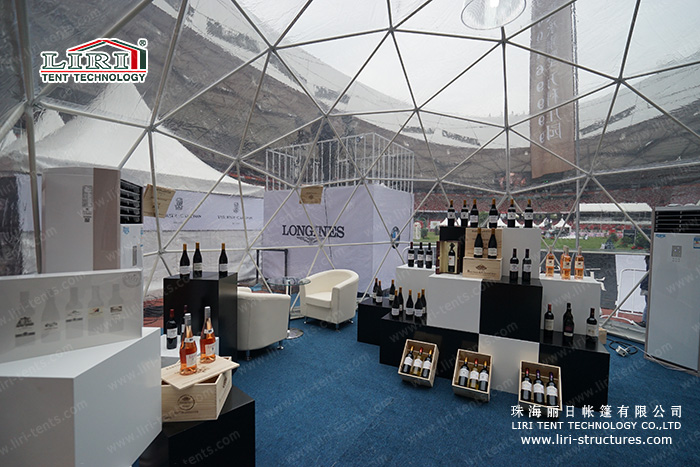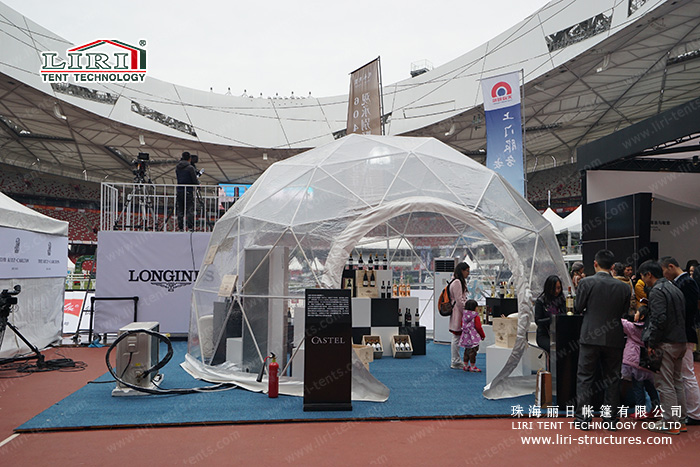 Various options for configurations for Geodesic Dome are available to make its function and uses more powerful. For example air conditioning, floor, ceiling interior, glass doors, transparent fabric, wall, etc.
Its unique and beautiful shape, variety fabric design style makes Geodesic Dome the first choice for high-end users who advocate high quality events.Geodesic Dome create the perfect solution for make your event special. Geodesic Dome Tent for Sale for wedding