Event designers and planners are tasked now more than ever with putting on unforgettable events that reach new creative heights. They are utilizing all platforms to excite and thrill clients and attendees. The tented event is no exception to this rising trend. Wedding tent for sale.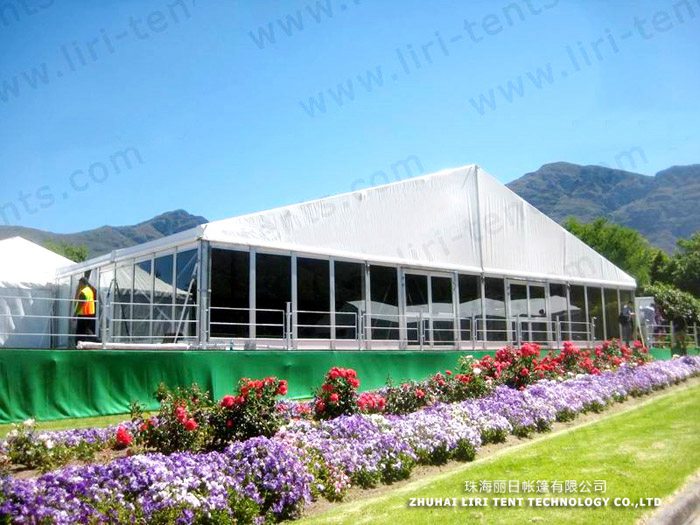 Themed tents on cotton
poles that have become an integral part of the decor. They're often wrapped with twinkling lights placed over or under the pole covers. Or they are festooned with flowers, decorative tooling, or wrapped in various materials to match certain decors accents.
liners for non-wedding events such as golf tournaments and corporate parties. In these cases, contoured, tight-fitting liners are most popular. For weddings, where the rustic or vintage look is still strong, lights are often placed behind pleated liners for a softer, more intimate feel.
swags and drapes are also showing up in non-wedding venues because of the visual interest they bring, along with the ability to create a more intimate, cozier feel. For events in general, weddings included, fabrics tend to be sheer so they do not overpower or close in the space.
Swags and drapes provide seemingly limitless creative options in the design department. In fact, says John Fuchs from Anchor Industries, adding swags and drapes to their inventory has allowed his company to grow sales and move into higher-end events.
Satisfying on-site effects
There are more opportunities than ever for tents to take center stage. For one thing, many events are now utilizing more than one tent, says Geri Sims, owner of Geri Sims Drapery. Based in Atlanta, Ga., her company specializes in draped walls and ceiling designs for weddings and other events. According to Sims, some clients are requesting smaller tents alongside the larger, main structure, creating more intimate spaces, such as lounge areas or a "gentlemen's tent." Smaller tents are also being used as walkways and entryways into the main venue.
"It's amazing what you can do in a tent with fabric," says Sebastian Alonso, design consultant with Beachview Event Rentals & Design, a full-service firm with offices in Woodbine, Ga., and Jacksonville, Fla. "Draping can really make a change in your tent rental business. It's very profitable and can bring the entire event design together."
From staple to star