Liri Round Wedding  Tent,the Multi-side tent  is built on the basis of the hexagon, octagon, decagon, and dodecagon tents. can fix with High peak also changes the ridge of the tent into a high peak. The tent frame uses hard pressed extruded aluminum alloy (6061/T6) and the roof cover uses PVC-coated polyester textile. It can resist up to 100km/hr in wind load. It is easy to assemble, dismantle, and store because of its small volume.
The optional accessories include fireproof PVC side walls, ground anchor, weight plate, interior linen, plastic doors, ABS Side walls, transparent roof and side walls, cassette floor system, and rain gutter. It is suitable for all kinds of events, sports games, exhibitions, and ceremonies.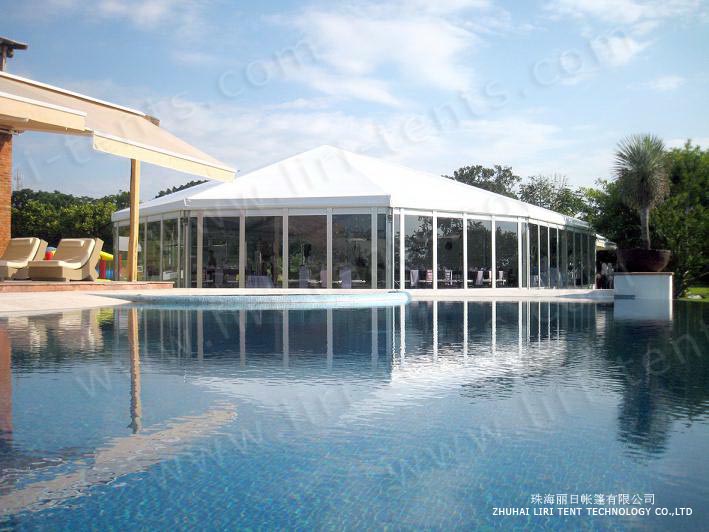 Liri tent's wedding tents are extremely versatile and are ideal for any party from backyard weddings to royal weddings. Our beautiful and durable wedding tents will impact the bottom line of your wedding ceremony.
Our unique designed glamorous party tent with sculpted high quality decoration creates an attention-getting silhouette.. The wedding tent is easy to install, lighter to transport and has less stakes to pound. Ease, durability and aesthetics are combined in the design of our wedding tent .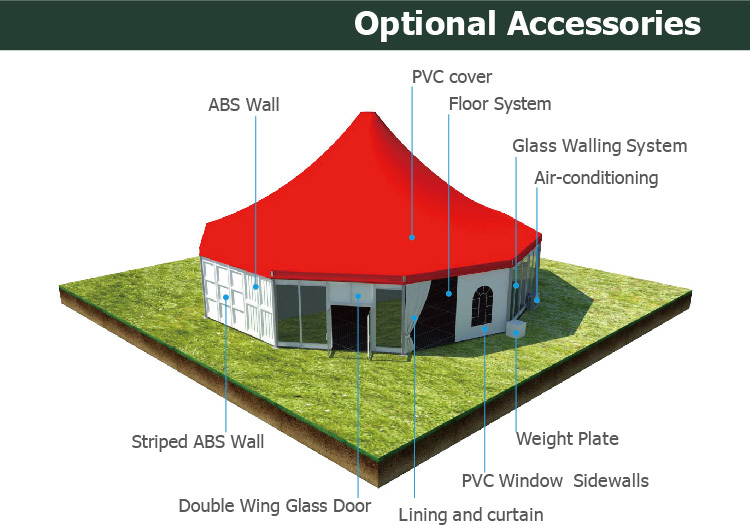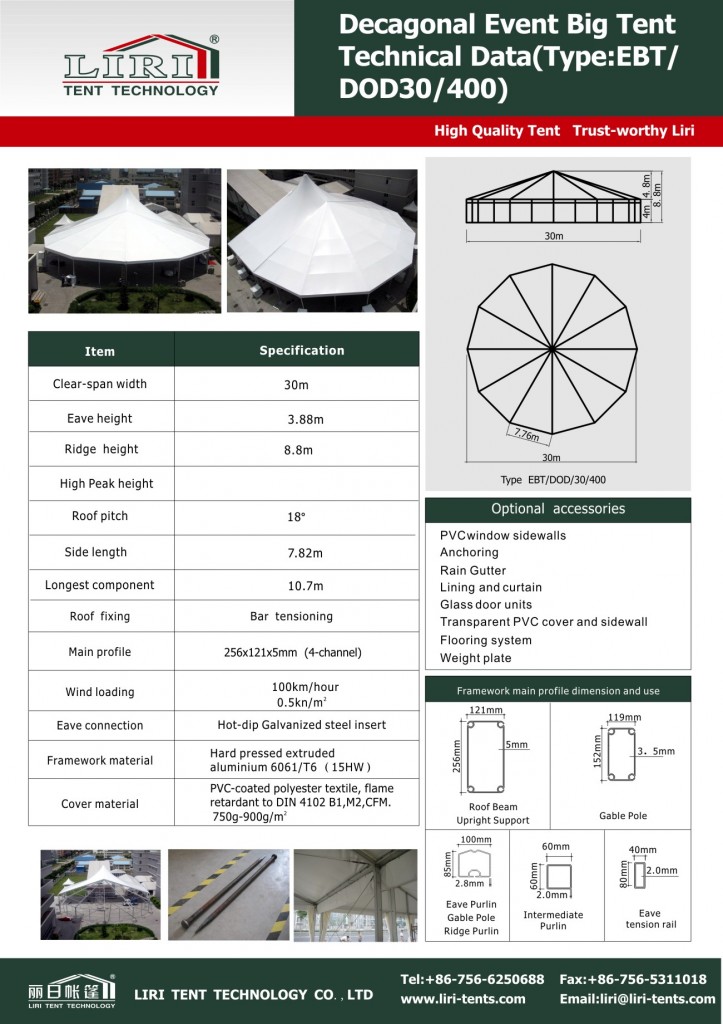 Liri tent product is a kind of fabric structure designed with performance, flexibility and affordability in mind. It has a wide variety of uses and has been featured internationally at high profile venues. You'll impress everyone with the architectural beauty. tents/marquee are very stylish, heavy duty and durable. They come in a range of sizes and colors.  Fast to set up and can withstand the hush weather.
For more detail, please leave your message on comment below,looking forward to offer you the best.