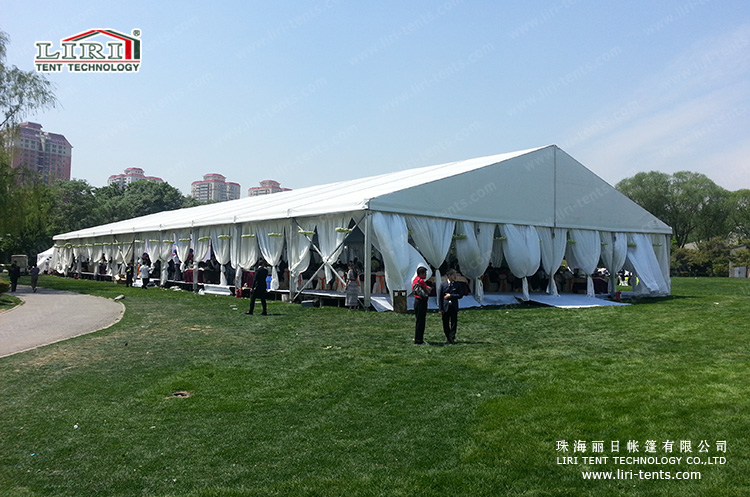 Tent manufacturers are always looking to improve the products to suit different climates and landscapes. Gone are the days when tents were only used for outdoor camping on remote hilltops? Today, most outdoor gatherings are held in attractive tents which are designed and customized according to customer wants and needs.
Scope of application of frame tents
Framed structures are more stable than conventional ones in case of heavy wind or rain. Another benefit of framed structure is that it can be easily set up against a wall or a house and the back entrance of the house can be integrated with the marquee.
Modern tents come in various shapes and sizes. Exhibition tents are modern tents which are used mainly for outdoor fairs and trade shows to display various products. Exhibition tents are stable structures and can fit into a large number of customers at the same time.
The size of the exhibition tents can vary a lot. It may be a huge structure for auto exhibitions to small structures for conferences. No poles are constructed inside the tent therefore it is very spacious and also provides an unobstructed view of the event.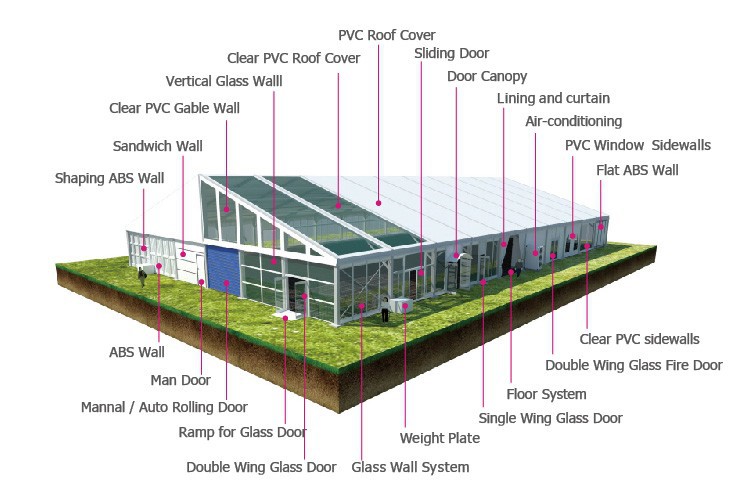 Matching of frame tents
The exhibition tents are made with aluminum frames and fabric between the frames. The frames provide durability against rain and wind while the fabric, being customizable, makes the tent look attractive. Windows and other accessories can be easily fitted on the tents which allow natural light to come inside the tent. The tents are waterproof and have UV-resistant, flame retardant.
Linings can be used for tents and can be color-matched according to the theme of the wedding. It can be used to cover the metalwork and gives the marquee a clean look also making the tent feel a little warmer.
The exhibition tent structures can be installed on almost any surface like gravel, concrete, grass, etc. as they do not require any permanent foundation. The tents are easy to deconstruct after the ceremony and have to be returned along with all their accessories to the vendor.