Two Story Structures Double Decker Tent For International Game
Liri-tent high-quality Arcum Double Decker based on our arcum tent structure is a new design conformed with the structure principle of Double Decker. This Arcum Double Decker Tent (Model:ADDS) is also made from a modular system like a traditional clear span structure.
The length can be extended by 5m bay section without a limit and it is the same as the normal structures. ADDS Arcum shape model clear span which can be from 15m to 30m. The main profile is 300x120x5/8mm.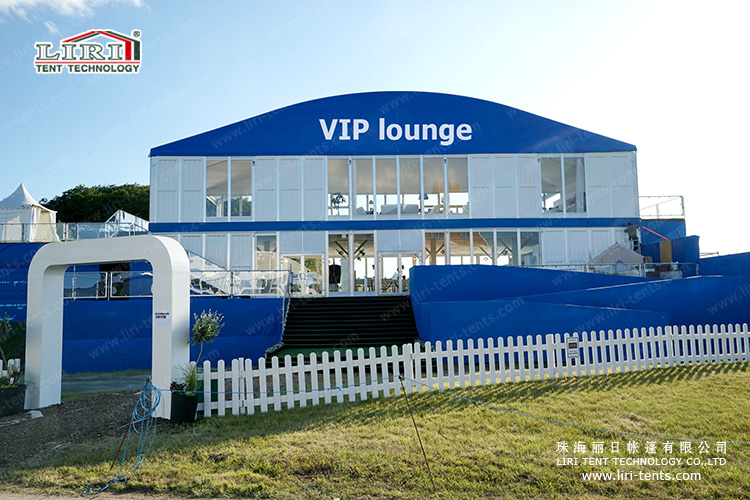 Normally, this arcum double-decker tent with nice appearance, and Fine line roof arcum sharp has no poles in the interior of the structure which makes it more spacious than another pole tent, frame tent, or steel tent designs. Also, you can charge arcum roof sharply into an A-sharp tent easily and practicably.
This arcum double-decker tent can help you expand the "active area" when your actual area is limited, which means you can utilize double space and aera from one projected area. This structure helps it become a place of high class for events like golf, horse racing, car racing, and so on.