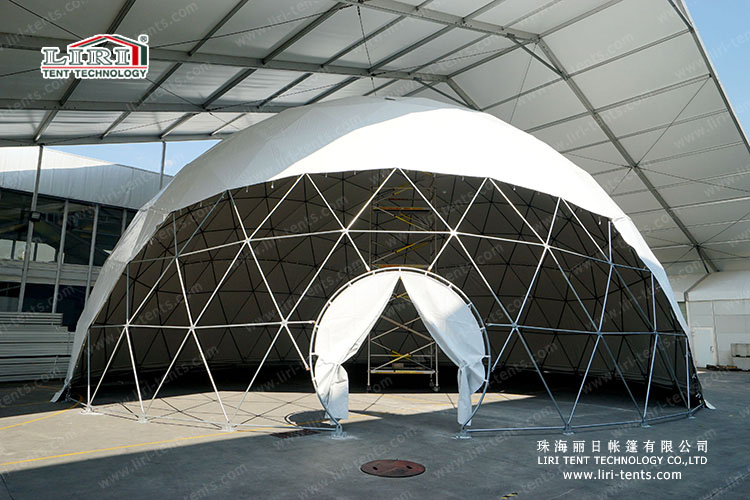 1, Applications of Half Sphere Tent ,
Its unique and beautiful shape, variety fabric design style makes sphere tent the first choice for high-end users who advocate high quality events.Sphere tent create the perfect solution to make your event special. Sphere design is widely used in various events, large-scale exhibitions, celebrations, outdoor activities.
2, Tent Size of Half Sphere Tent
3, Materials of Half Sphere Tent
3.1 Frame struss: special high-strength steel tube with zinc plated or painted
3.2 Fabric cover: high quality double PVC-coated polyester textile, 100% waterproof, flame retardant to DIN4102 B1, M2, CFM, UV resistant, tear resistant, self-cleaning ability, etc.
3.3 Connector: strong hot-dip galvanized steel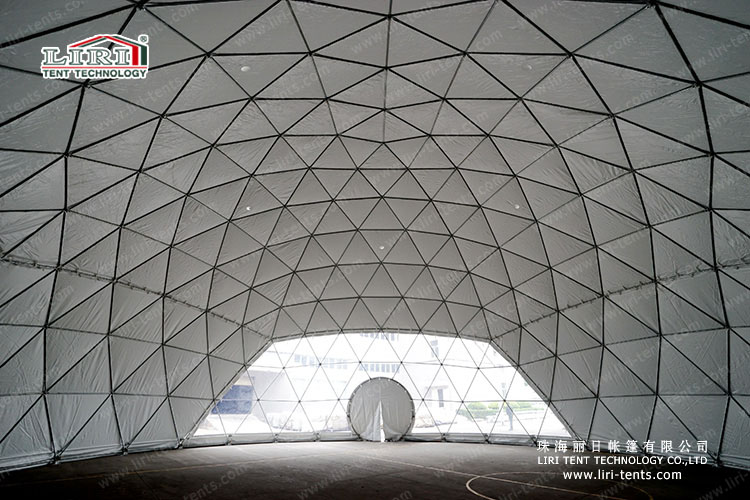 4, Installation of tents, canopies, and marquee tents:
We will provide you with the installation manual in English and Russian. The supervisor will be available if needed.
5. Fixing Methods
5.1 Expandable Bolt, used in the concrete ground
5.2 Ground Anchor, used all kinds of soft ground, such as earth, sandy
5.3 Weight Plate, is the best choice for you who runs a rental business, used in all kinds of ground, especially for indestructible ground.
Company Information
Liri Tent Technology (Zhuhai) Co., Ltd. was established in 1997. Our company is the first professional manufacturer who introduced European advanced tents technology into our own design. Our main products include Modular Aluminium Alloy Structure Tents, Clear Span Tent Structure, and Aluminium Alloy Square Pagoda & Summer Gazebo.
To form an integrated management system, Liri Tent introduced an advanced ERP system in 2008 and a barcode management system in 2013. Liri Tent is also the pioneer to apply CNC machines that achieved the automatic processing of aluminum.