Liri tent's Marquee Pavilion are extremely versatile and are ideal for any outdoor party from backyard wild. Our beautiful and durable Marquee Pavilion will impact the bottom line of signseeing. Our unique designed glamorous Marquee Pavilion with sculpted high-quality decoration creates an attention-getting silhouette. The Marquee Pavilion is easy to install, lighter to transport and has less stakes to pound. Ease, durability, and aesthetics are combined in the design of our Marquee Pavilion.
Marquee Pavilion is designed from our event tent series:
Liri tent's event tent is unique and beaufiful , featured at some of the highest profile and events on the international world stage. The event tent is ideal for stage covers, theatre tents, band shells. It's eassy to assemble and versatile. The top-of-the-line materials and meticulous design make our event tent not only stunning but also a trusted structures for heavy weahter conditions.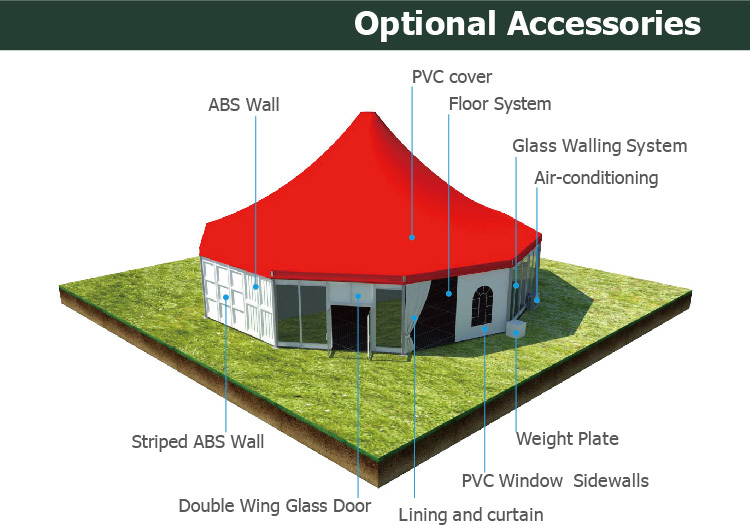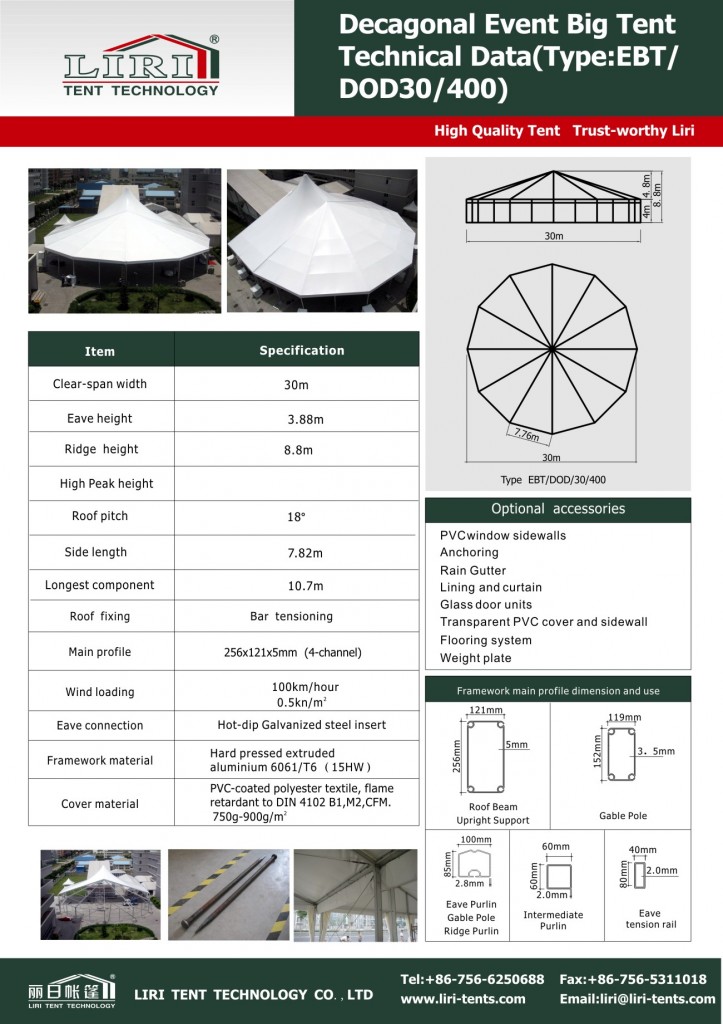 Liri Round Tent, the Multi-side tent is built on the basis of the hexagon, octagon, decagon, and dodecagon tents. can fix with High peak also changes the ridge of the tent into a high peak. The tent frame uses hard pressed extruded aluminum alloy (6061/T6) and the roof cover uses PVC-coated polyester textile. It can resist up to 100km/hr in wind load. It is easy to assemble, dismantle, and store because of its small volume.