It is generally necessary to utilize a gazebo or weather tent ( wedding reception tent )when hosting an outdoor wedding reception. They provide welcome shade on a hot day, or protection from wind and rain in inclement weather.
When you are looking to rent a gazebo or weather tent for your outdoor wedding reception the choices can vary greatly based on the rental time and tent size. Some places rent by the day, some rent by the hour and some only rent by the week. Prices fluctuate based on the size of the tent and whether they will install it versus a do-it-yourself. Following are tips for reducing the cost of a tent, gazebo and other items for your outdoor wedding reception:
Shop around. Some companies will insist on setting up and taking down the tent and gazebo themselves. Determine your budget. If their price is too high, contact another company.
Do-it-yourself. Choose to use a do-it-yourself tent that can be created using tarps. Tarps come in various colors and sizes. Check your local home improvement store. When you do-it-yourself, you will pay for it once, but you can use it for future events such as barbecues.
Buy it. Purchase an easy-to-assemble tent, which tends to be those without mosquito mesh or those with removable mosquito mesh. Some tents are all-weather and could stay up year-round, if desired, depending on how often you entertain.
Rent it. Contact a church or charity to inquire about renting tables and chairs from them. They are apt to give you a good deal and are willing to help with the assembly and disassembly.
Bring it. For the extremely casual wedding reception, set-up a table outdoors for the food and ask your guests to bring a folding chair, or chair of choice to the event.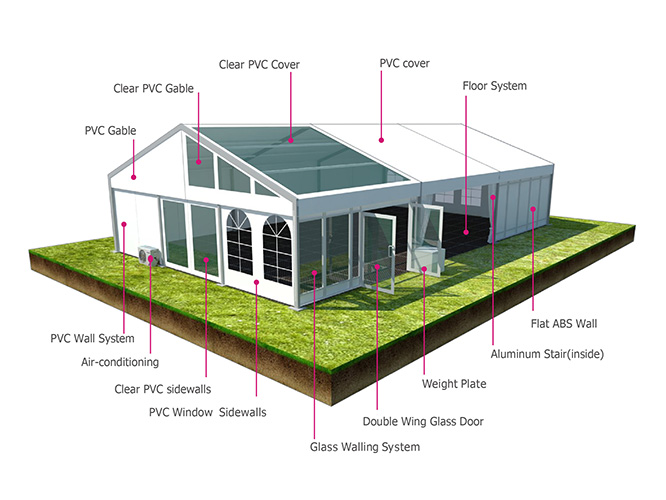 An outdoor wedding reception creates an intimate and fun atmosphere. There are several ways to reduce the expense of a weather tent or gazebo – it just takes some advanced planning.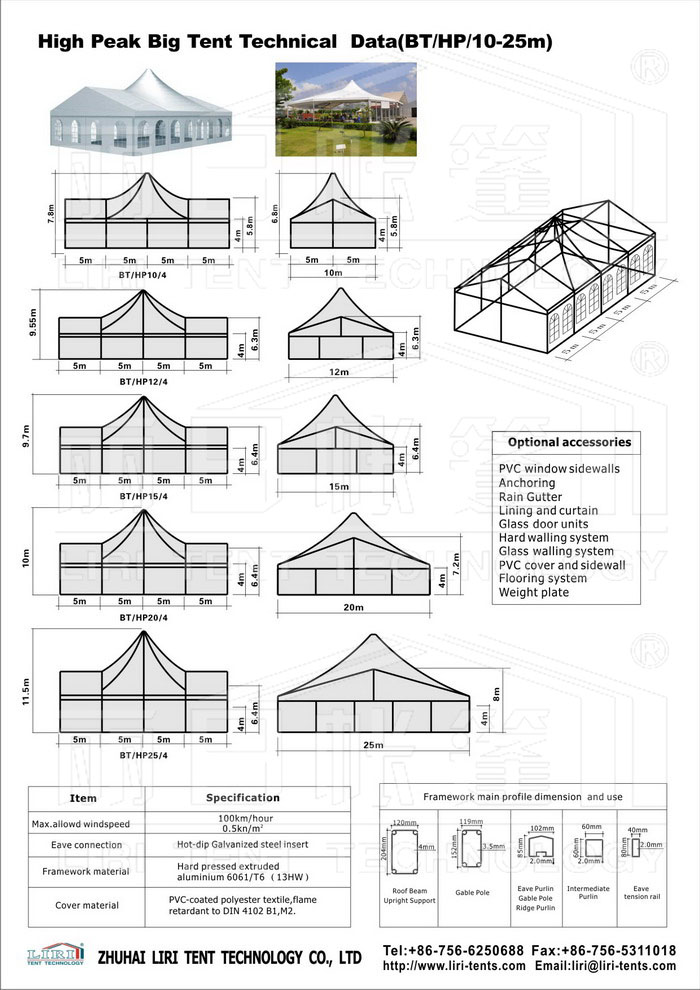 Hilary Basile is a writer for MyGuidesUSA.com. At MyGuides, you will find valuable tips and resources for handling life's major events. Whether you're planning a wedding, buying your first home, anxiously awaiting the birth of a child, contending with a divorce, searching for a new job, or planning for your retirement.
Contact Us
Company Name: Zhuhai Liri Tent Technology Co.,Ltd.
Sales: Silvia Zeng
Tel: +86-756-6302920 Fax: +86-756-5311018
Mobile & whatsapp: +86-18818651016
Skype:tent061