Hangar TFS  tent is best choice for private helicopters since it is relocatable, easy set up and dismantle and cost-effective. We also provide custom design according to your requirements. For example we can adjust the roof height and other specifications according to your aircraft size, and can provide doors, floors etc. We also provide installation guidance to your jobsite if it is your first time setting up a hangar tent
Specification of TFS tent for sale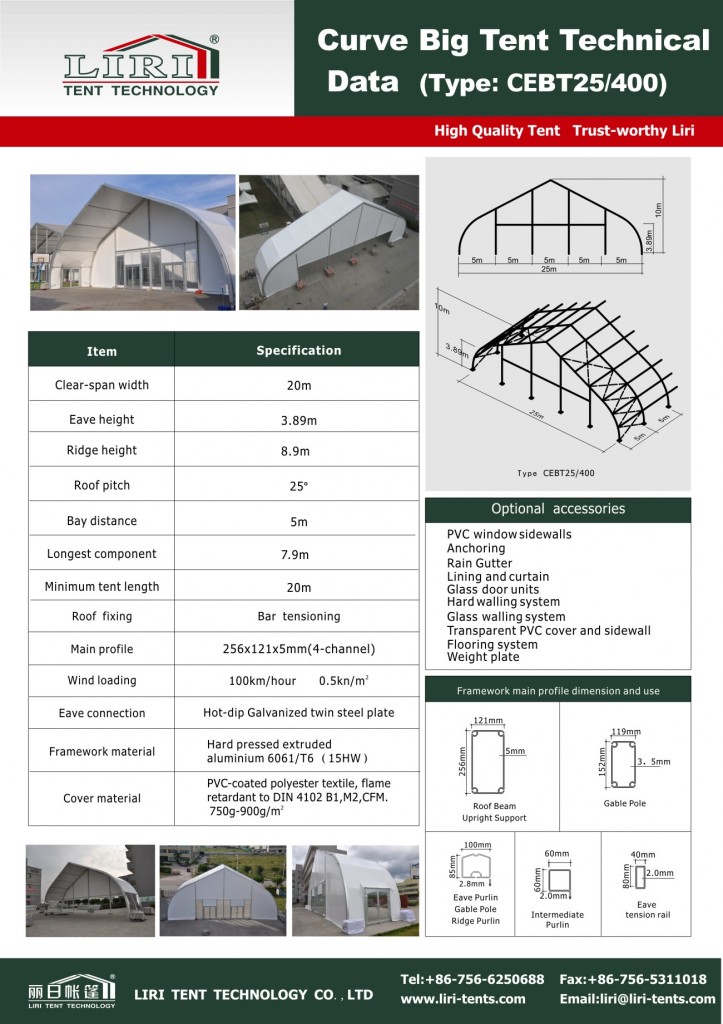 Material of TFS Tent:
1.Frame material:  Hard pressed aluminum alloy (over 15~20years life span)
2. Cover fabric material: 650~850g/sqm double PVC-coated polyester textile
  100% waterproof, flame retardant to DIN4102 B1 UV resistant, tear resistant
3. Flame retardant: DIN4102  B1/M2
Optional Accessories of  TFS Tent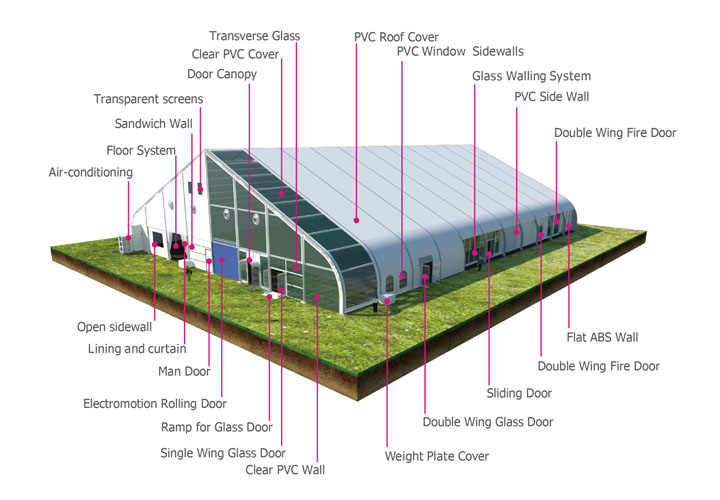 Charactor &Feature of TFS Tent for sale  
100% relocatable, and unobstructed free span space
very easy and very fast to install and dismantle,convenient to stock and transport
rainproof, fire retardant, UV-protection, can be environmentally controlled in any climate;
Wind load: max. 100km/h,Snow load: 75kg/sqm
Favorable temperature condition: -30 degree Celsius~+70 degree Celsius
Sizes can be customized
No pole inside, 100% interior space is available
Made by advanced CNC technology
All of our factory operations are strictly conducted in accordance with ISO 9001:2000 quality control standard. Product quality is under CE/GS (TUV) quality management system.