The first place you ever saw commercial wedding tents was probably at the circus. Those huge striped big tops provide shelter for amazing acts of flexibility and strength including elephants, lions and horses. The sheer size of the spectacle combined with the smell of popcorn and cotton candy adds delight to every childhood. Circuses use canvas buildings, of course, because they are big and portable, easy to fold up and carry from town to town. What P.T. Barnum figured out a century ago is becoming reality for many business owners today: large fabric structures are a good solution for space and storage needs, both temporary and long-term.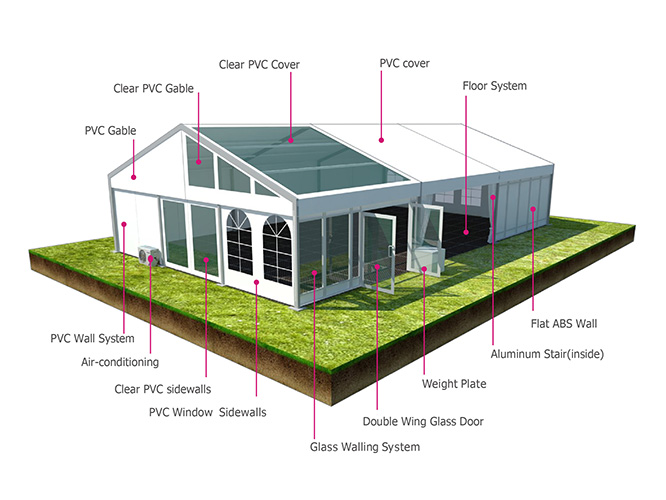 Modern commercial tents are larger, lighter and more durable than the old circus version. Their portability is a significant asset in several industries. Event companies rely on temporary fabric structures to allow them to set up elaborate functions just about anywhere. More than just weddings and bar mitzvahs, they are used for trade shows, seminars, conferences, corporate functions, and any other type of large gathering. They can be set up on fields, parking lots, mountaintops, or any open space.
Because they provide a temporary solution to space issues, commercial tents are an economical choice. Instead of building a permanent structure, installing a large canvas pavilion is the right choice for one-time events. They are also a great solution for short-term work projects, serving as an onsite workshop until the project is complete. Then, the portability kicks in and you can move it to another location. Engineered fabric buildings are also a temporary solution for permanent expansion. A canvas structure can provide you with a new workspace until the permanent building is completed.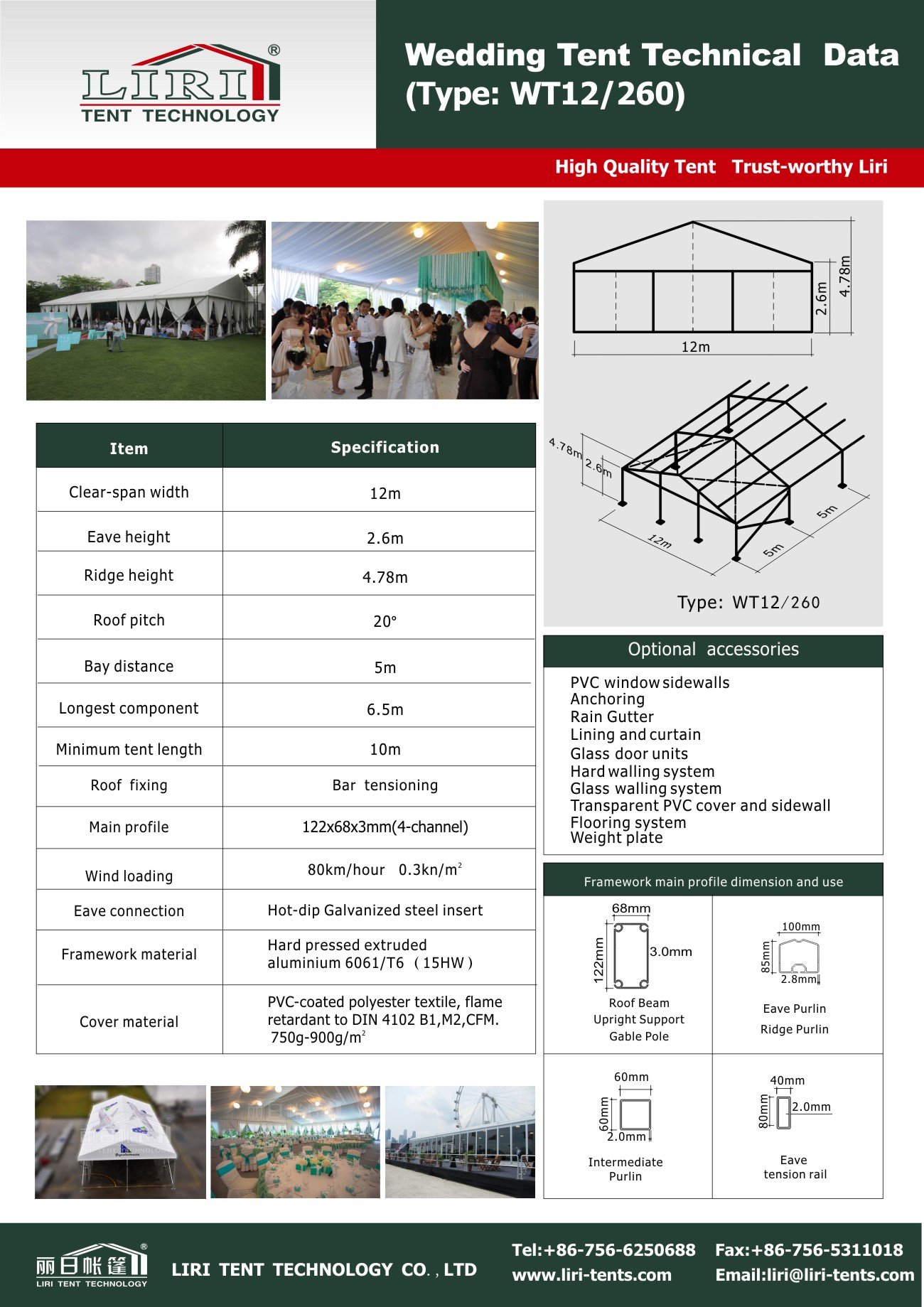 Even a businesses that have temporary storage needs can use commercial tents. It is an excellent solution for storing large amounts of material for an upcoming job. The canvas building can be used to store materials at the job site and then moved to the next job site. Or a large tent can be employed long-term to house off-site equipment when it is not in use. Anyone who uses large outdoor equipment knows it's easier to maintain when it is stored inside, protected from the weather.
Although not permanent structures, commercial tents are durable enough to stand up to most weather conditions. They certainly keep the rain and snow out, but an engineered canvas structure also can provide a work environment unhindered by high winds and blowing dust. The durability makes them excellent for protecting even delicate equipment and your most valuable asset: your employees.
Because of their portability and durability, commercial tents are practical for many applications, from corporate events to construction projects. They are used for storage, especially large equipment or stockpiles of material. Tents are often installed and then moved to different sites as the work is completed. They can even provide a temporary business expansion solution because tents go up much faster than permanent buildings. And if you happen to be in the circus business, everyone knows you can't have a circus without a big top.
If any questions or further information for commercial wedding tents, pls me +86-18818651016 or email me, tent61@liri-tents.com, Silvia From LIRI TENT